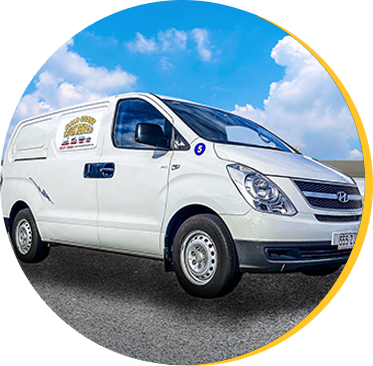 Gold Coast Van Hire and Rental
Moving a few things? Too small for a Pantech but need more enclosure than a ute? Not a problem! Our vans are the perfect option. With enough space to still move your bed, but starting from only $50 per day, you can't beat Truck Rentals Gold Coast van hire options.
Why hiring a Van can be better than buying one
Choosing whether to hire, lease, or own a van is frequently determined by one critical factor… your financial situation. However, there may be further considerations, such as the length of time you expect to use the vehicle and the purpose for which you intend to use it.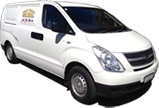 Hyundai iLoad H-1
Auto or Manual available
Petrol & Diesel, 3 Seater
Air Cond, Power Steering, Power Windows, CD Player with iPod connect & Integrated Bluetooth Handsfree,
ABS, Dual Airbag. 5.3m3 – Internal dimensions 2.5m long x 1.6m wide (1.26m between wheel arches) x 1.35m high, Dual Sliding Doors, 1 Tonne Carry Capacity.
Our Van Hire Gold Coast Rates
$75
24 HOURS – 100Kms of travel inclusive
$55
Up to 5 hours, 50kms of travel inclusive (Not available Weekends & Public Holidays)
$0.30Per Km
Excess mileage
$300
Bond required + signed imprint of a debit/credit card (cash bond okay*) plus cost of hire.
$3500
Standard Insurance Liability (Excess)
$30Per Day
Excess Reduction for Drivers over 25 – Waiver to $1000 for Multi-Vehicle Accidents. (Optional)
$30Per Day
Excess Reduction for Drivers 21-24 – Waiver to $1500 for Multi-Vehicle Accidents
All rates inclusive of GST, STAMP DUTY & LIMITED INSURANCE
Ask about our longterm discounts