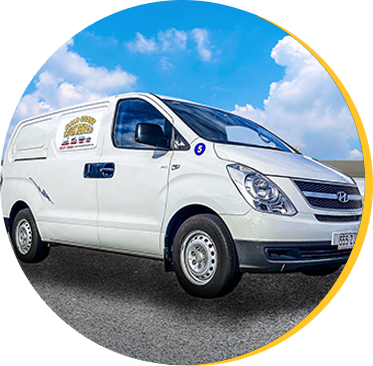 Gold Coast Van Hire and Rental
Moving a few things? Too small for a Pantech but need more enclosure than a ute? Not a problem! Our vans are the perfect option. With enough space to still move your bed, but starting from only $50 per day, you can't beat Truck Rentals Gold Coast van hire options.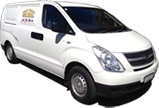 Hyundai iLoad H-1
Auto or Manual available
Petrol & Diesel, 3 Seater
Air Cond, Power Steering, Power Windows, CD Player with iPod connect & Integrated Bluetooth Handsfree,
ABS, Dual Airbag. 5.3m3 – Internal dimensions 2.5m long x 1.6m wide (1.26m between wheel arches) x 1.35m high, Dual Sliding Doors, 1 Tonne Carry Capacity.
Our Van Hire Gold Coast Rates
$75
24 HOURS – 100Kms of travel inclusive
$55
Up to 5 hours, 50kms of travel inclusive (Not available Weekends & Public Holidays)
$0.30Per Km
Excess mileage
$300
Bond required + signed imprint of a debit/credit card (cash bond okay*) plus cost of hire.
$3500
Standard Insurance Liability (Excess)
$30Per Day
Excess Reduction for Drivers over 25 – Waiver to $1000 for Multi-Vehicle Accidents. (Optional)
$30Per Day
Excess Reduction for Drivers 21-24 – Waiver to $1500 for Multi-Vehicle Accidents
All rates inclusive of GST, STAMP DUTY & LIMITED INSURANCE
Ask about our longterm discounts
Why hiring a Van can be better than buying one
Choosing whether to hire, lease, or own a van is frequently determined by one critical factor
...
your financial situation. However, there may be further considerations, such as the length of time you expect to use the vehicle and the purpose for which you intend to use it.

It's straightforward: when you purchase a van, you get ownership of it and are responsible for any costs associated with its maintenance. Purchasing a van outright with your own money is always the most cost-effective option to operate a van in the long run.

Some people won't require the use of a van fulltime and maybe only a few times a year the need will arise. Organising van hire on the Gold Coast can more cost-effective way to operate your business if this is the case.

Whilst owning your own van may seem like a great idea as you will have access to it every day, the disadvantage is that you'll be responsible for maintenance, tax, and insurances plus any other surprise expenses that arise during ownership.

And let's not forget about depreciation, as your van will lose value throughout your ownership.

Businesses like leasing because it enables them to operate on a fixed-cost basis. Leasing is also a convenient option for individuals who lack the funds to purchase a vehicle outright. Leasing a van binds you to a fixed-term contract, like that of many mobile phone consumers, typically lasting three to five years. Unlike most contracts, however, you will not own the van after the agreement, and if you do wish to purchase it, some deals will require you to make a significant balloon payment after the lease period.
Van hire Gold Coast
A standard van hire on the Gold Coast might range from a single day to a much longer-term deal. Hiring a van from Gold Coast Truck Rentals is extremely easy, you can book online and the collect the van in no time at all. We have extremely competitive rates which includes everything except the cost of petrol. There are options to lower the insurance premiums in case of an accident, and some of our vans are equipped with dash cameras to help if anything goes wrong.
Hiring is a little more expensive than leasing due to the more flexible nature of the contracts, but you can't put a price on flexibility. Short-term hire is typically by the day or week. By hiring you van whenever required Gold Coast Truck Rentals allows you to keep your money in your own pocket until the need arises. Hiring a van long term can also unlock some great rates for your business to take advantage of.
Hiring a van is the simplest solution for short-term needs, leasing is typically preferable for medium- to long-term usage. If you want to save yourself from high maintenance costs, more debt and extra responsibility, hiring a van from Gold Coast Truck Rentals is always the best option, especially with our competitive prices.